250g
Pure French honey gingerbread
Fluffy and Spicy
Take a trip down memory lane with our perfectly soft gingerbread, sweetened with our pure Hédène French honey.
| | |
| --- | --- |
| France | Fluffy |
| Spicy | Intense |
Description
Rediscover the traditional strong and woody spices hand in hand with subtle flower honey through this unique treat. Making up half of the bread, the precious nectar from Hédène is characterized by its creaminess as well as its sweet and fruity flavor. The selected flower honey enriches the gingerbread with subtle caramelized notes. Generous, Hédène's gingerbread will surely bring comfort to the most nostalgic of gourmets – but also initiate the little ones to the sugary pleasure of this iconic pastry. Ethereal, it melts in the mouth to leave the mischievous and cunning flavor of childhood behind.
TASTING ADVICE – GOURMET SNACK
Come together for a tasteful break around our pure honey gingerbread. Versatile, it can be enjoyed as is – but also enhanced with foie gras, goat's cheese, or Roquefort.
Suggestions you might like
Suggestions
French honey & lemon drops
Delicacy and greed
4,08 €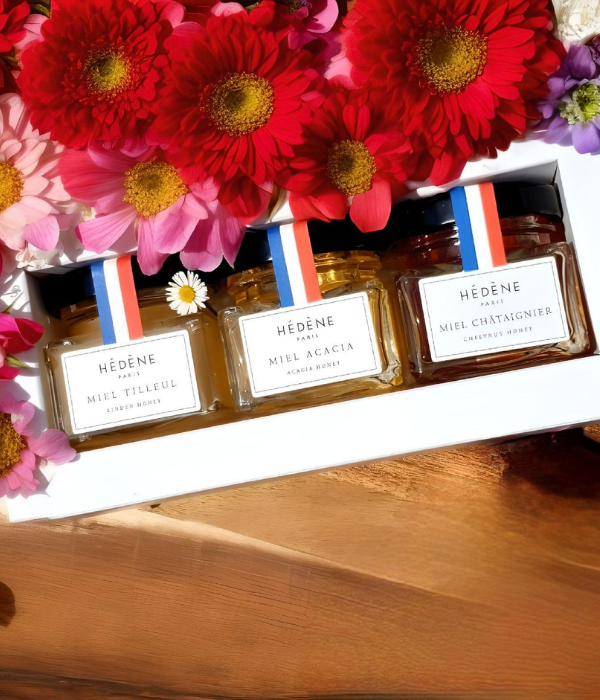 Linden honey from Bourgogne
Fresh and minty
13,18 €