Wellness Bundle
Acacia Honey & Royal Jelly 125g, Thyme & Green Propolis Spray 20mL, Linden Honey from Picardie 250g
Rejuvenating, the Wellness Bundle is the perfect association of products to take care of yourself. Within this stimulating bundle, you can discover the Acacia Honey & Royal Jelly, the Thyme & Green Propolis Spray, as well as Linden Honey from Picardie.
| | |
| --- | --- |
| France | Liquid |
| Delicate | Gentle |
Description
Royal jelly is the most precious ingredient of the hive; the Acacia Honey & Royal Jelly preparation combines pleasure and the nobility of honey. This very delicate elixir concentrates the vitamins, minerals, and trace elements provided by royal jelly for an invigorating and stimulating therapy. For a successful honey therapy, it is recommended to taste this preparation raw with a spoon at night before going to bed.
The Hédène thyme and green organic propolis spray is perfect to purify the throat and clear the respiratory tract: it combines green propolis and thyme, two actives with multiple benefits. To benefit as much as possible from this spray, it is recommended to use it 2 to 3 times a day in 1 to 2 sprays.
Ravishingly white-colored, Hédène linden honey surprises with its sweetness and its subtle minty flavor. It has an aromatic fineness that perfectly melts in teas or infusions.
The Wellness Bundle enables you to benefit from a 10% promotion on its products.
Suggestions you might like
Suggestions
Acacia honey & royal jelly
The royal elixir
14,12 €
Thym and green propolis spray
Deliciously fruity
9,38 €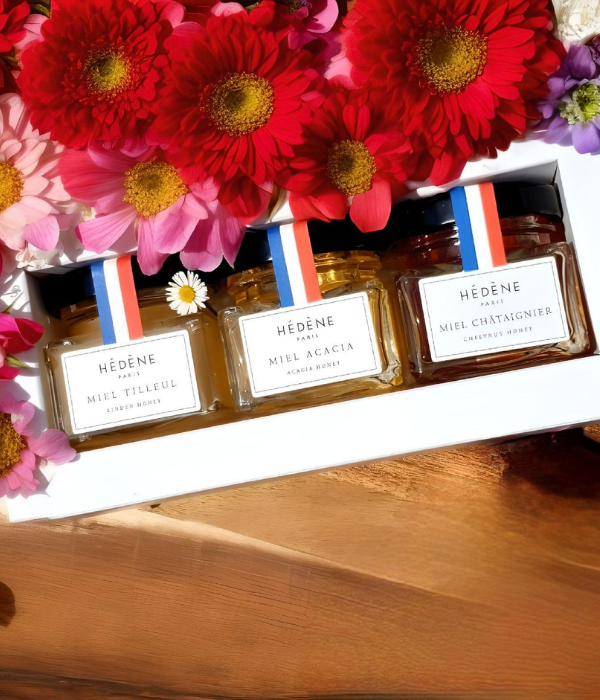 Linden honey from Bourgogne
Fresh and minty
13,18 €